zondag 29 augustus 2010
www.restored.nl - I love their window displays. And I've got those pants :)
http://www.lennekewispelwey.nl/
You have to love it.
Gepost door

B Bartlett
op 14:38
Geen opmerkingen: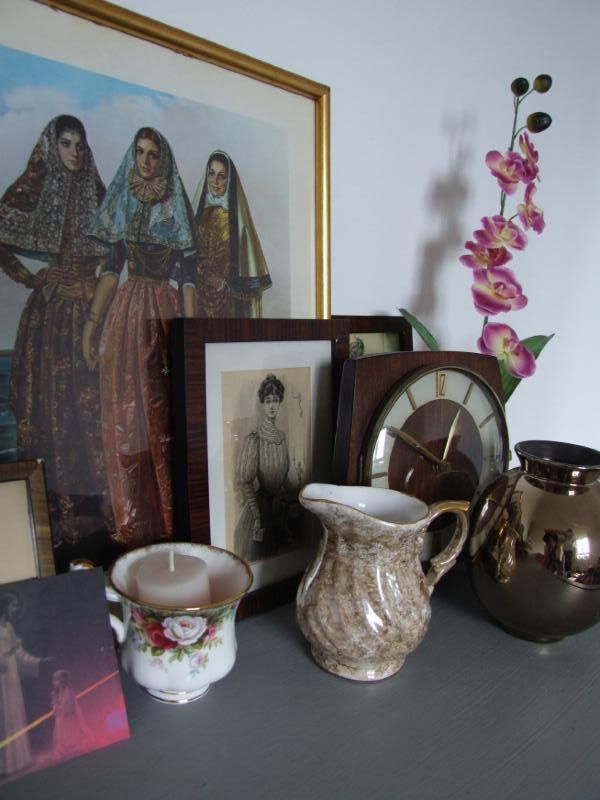 A whole new season in life. Ever been there? Ofcourse, life is all about seasons. I just graduated at the Artacadamy and going on to the next chapter. As a young designer overwhelming and exciting at the same time. Because I did not feel at home in the big city I moved back to my old hometown. For now to live with my dad. I could live on my own, I just don't want to.
I've never been "a daddy's girl" that's exactly why I decided to go back and live with him.
So there I was; graduated, without money (oh Lord help me) and without a job. First things first; I need a holiday and I need to move. So I did. My old room where I lived in the city was totally Ikea and I was so terribly done with it...without any hard feelings towards Ikea, but it was just not 'me' anymore. Over the last years I collected a lot of secondhand items which I absolutly adore. As a student I did not always have mayor money to buy nice Moschino shoes or expensive furniture. And I did not want to anyway.
Being in a secondhand store makes me feel like I am on a treasurehunt; I love it.
The idea that someone left something behind and it already has a live makes me think of people. We all are different. How typical it may sound. We can dress alike, we can have the same job but nobody is actually you or me. We are all different.
When something is already used I can feel the stories behind the object, the heart of it. I love it. It takes my fantasy to old days, to love lives, to people.
With all this said, I thought I would share pictures of my new room with you guys and some stories about the articles I found.
This corner I love. The dressoir I got secondhand from the internet. Everything on it is secondhand (except the white vase). On the right is a magazinetable, a design from the 50's. I love 50's design by the way, althouth you cannot see it here.

Vintage leather bag. Bought for only 3,50 euro! I have around 5 of those kind of bags with prints in leather.



My glitter dress. Bought it on a festival for only 5 euro. Also another leather imprinted bag.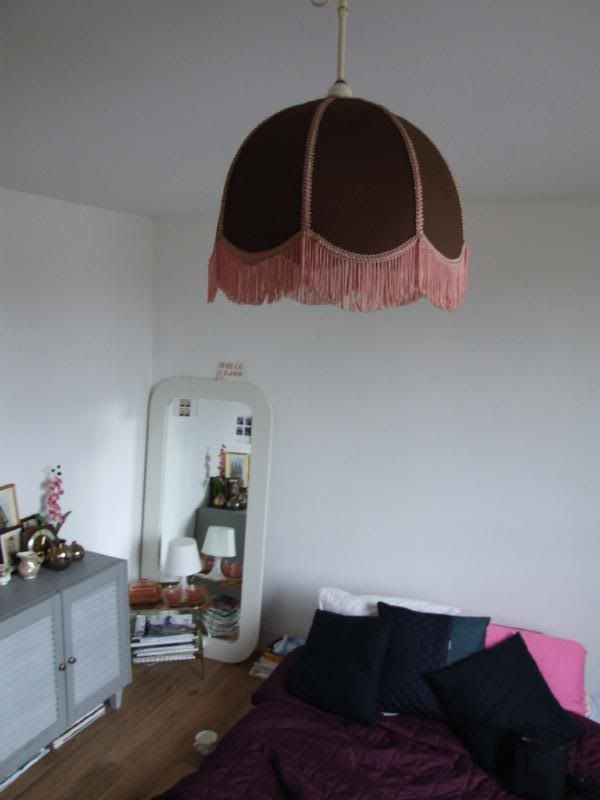 In my fantasy I see my lamp hanging in a room of a 5-year old girl. Her dolls are in the left corner and her bed on the right with blankets of pink and white wool.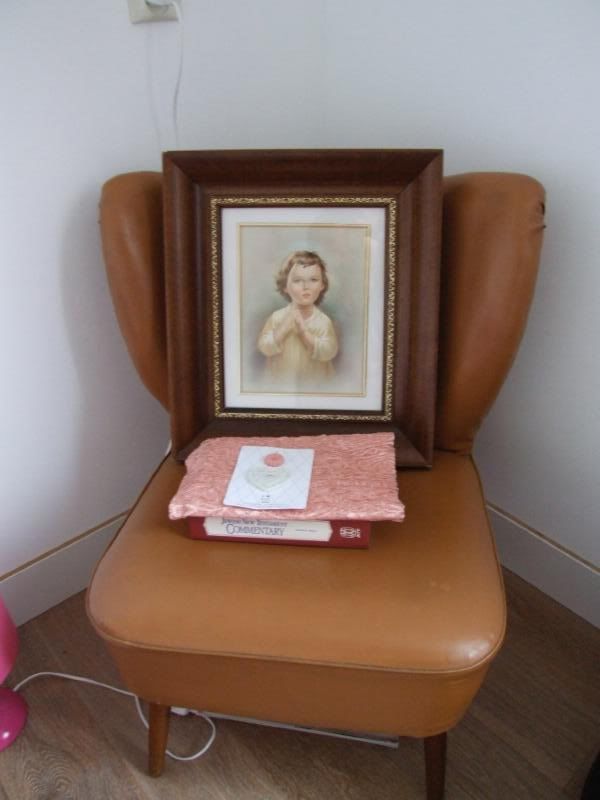 Do not hate me for this one but I love this poster (sadly not a painting no), close-up. It has kind of a religious feeling to it but so childish. The faith of this child feels so sweet. The porcelain buttons, close-up here, are from Lenneke Wispelwey. So not second-hand but oh so lovable.



I leave you with these for now. So you can think of your own stories.
Gepost door

B Bartlett
op 14:28
Geen opmerkingen: